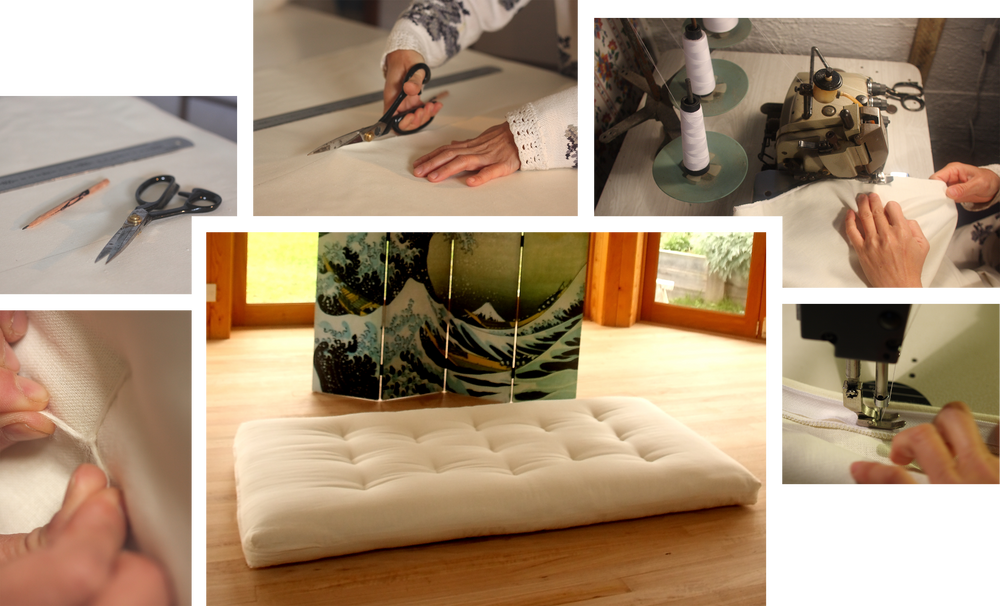 We are specialists in creating handcrafted futons made of 100% certified organic wool from New Zealand. All our products can be fully customised to suit your needs. Read more...
About Futon Ya San Organic
We are now 15 years out of Auckland and enjoying the inspiring life in the country side.
Since then life became more simple, as well as our products. We are still improving the way products are made. Our aim is to make mattresses, cushions, etc as individual as possible.
Our materials
Our long term goal is to produce 100% natural and organic product. So we continually seek out new materials that are as organic, natural, sustainable, yet competitive, as possible.
In the meantime, we vow to be 100% honest and upfront about the non-organic components we use!
Talk to us about your project
We offer unique custom made futon options which allow you to shape and direct the creation of your furniture.
Whether you need mattresses for a different environment such as a ship, a tiny house, or you simply have a vision of the perfect piece for your home, we can work with you to produce a masterfully-crafted unit that aligns with your needs.